At Ray White Cleveland we know and understand what it means to be an investor.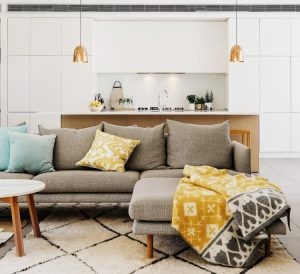 We take pride in our capacity to provide a high level of service with strict adherence to best practice and welcome the opportunity to bring you peace of mind. It also means that you will feel confident in knowing that your requests will be met every time and your property managers are fully equipped with the skills and systems required to manage your investment.
We understand that your property is a significant asset and that your chief objective is to maximise the return on your most valued investment. Our team will also focus on the bigger picture when it comes to your investment – that means working with you to maximise the potential of your property portfolio.
Your requirements as a landlord are met by a team rather than an individual, thanks to a communications platform developed for compliance and collaboration.
Our Philosophy
The Ray White philosophy on property investment has been built on 107 years' experience of on the job learning into an interactive education and training hub that forms the core of the Ray White quality approach. Our philosophy is unique to Ray White and a feature that no other real estate group can rival.
The difference is in the detail. Our quality approach offers you…
Zero tolerance policy towards rent arrears
Rent reviews to maximise the return on your investment
Repairs and maintenance
Routine inspections every three [3] months;
Detailed reporting on inspections and maintenance
Careful selection of tenants
Tenancy tribunals, appreciations and appearances
Tenancy agreement renewals
Tenancy terminations
Breach notices
Key audits
Pre-vacating inspections
Exit condition reports
Management of goods left behind upon vacancy
Bond disbursements
Investment advice
Portfolio guidance
Competitive insurance opportunities
Mortgage review and appraisal
Industry-best training, education and resources
Please submit the below form for an obligation free rental appraisal on your property